Artists
Snoop Dogg
Young, Wild & Free
Snoop Dogg also known as Snoop Lion was born Calvin Broadus. Got his nickname from his mom because she thought he resembles Snoopy from the Peanuts cartoon. Doggystyle came out in 1993, it was his first album and climbed its way up to No. 1 in the Billboard's hip-hop and top 200 charts. His music and trouble with the law has kept him very popular in the headlines from that first album. In 2012, he announced that he was dropping "Dogg" from his name and becoming "Snoop Lion."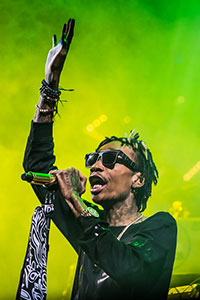 Wiz Khalifa
Roll Up
Wiz Khalifa was born Cameron Jibril Thomaz. His first attempt at music, his stage name was Wisdom Khalifa, from the Arabic word meaning successor but shortened to Wiz. His most influential artists are Jimi Hendrix, Camp Lo, The Notorious B.I.G. and Bone Thugs-n-Harmony.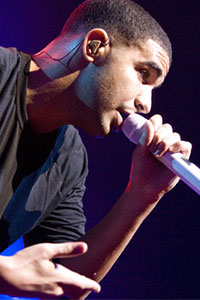 Drake
Hold On, We're Going Home
Drake was born Aubrey Drake Graham from Canada and raised Jewish. His fame all started from his wheelchair-bound Jimmy Brooks character on teen soap Degrassi: The Next Generation for seven seasons. He signed a record deal in 2009 and his top hit songs include "Every Girl," "Best I Ever Had," "Money to Blow" and "Take Care."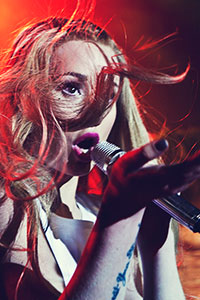 Iggy Azalea
Fancy
Iggy Azalea born Amethyst Amelia Kelly from Sydney, Australia. She is a recording artists and a model. She first was recognized for her controversial viral music videos called "Pu$$y" and "Two Times" on YouTube. Her album The New Classic was the top five of several charts worldwide and preceded by the lead single and her commercial debut single "Work" and three other singles: "Bounce," "Change Your Life" and "Fancy." "Fancy" reached number one on US Billboard Hot 100, which she is becoming the fourth solo female rapper ever to top the Hot 100. She is featured in Ariana Grande's single "Problem" which rose to number two on the Hot 100 the same week "Fancy" topped the charts.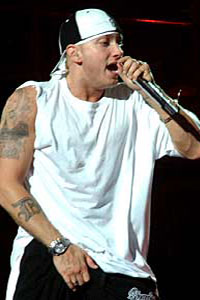 Eminem
Not Afraid
Eminem was born Marshall Bruce Mathers III has had a rough childhood. In early 1999, he released The Slim Shady LP which album went multi-platinum giving him two Grammy Awards and four MTV Video Music Awards. In 2000, his album The Marshall Mathers LP was the fastest-selling album in rap history. In 2010, he released the Grammy-winning album Recovery, it was based autobiographical to come to terms with his struggle with addiction and experience in rehab. In 2013, he released his eighth album The Marshall Mathers LP 2.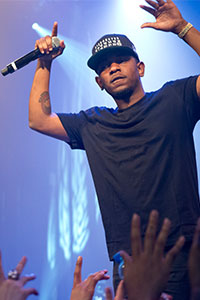 Kendrick Lamar
Poetic Justice
Kendrick Lamar was born Kendrick Lamar Duckworth from Compton, California. His music lyrics consist of him growing up on those rough Compton streets. He originally started rapping under the name K-Dot, releasing a series of incredibly popular mixtapes, which got the attention from sup-producer Dr. Dre. His major-label debut studio album Good Kid, M.A.A.D City was at the Top 40 hits "Swimming Pools(Drank)", "Bitch, Don't Kill My Vibe" and "Poetic Justice."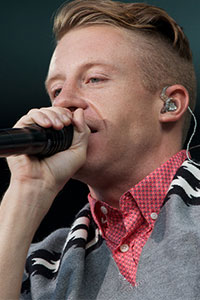 Macklemore
Same Love
Macklemore was born Ben Haggert. He took to hip-hop as a kid, and released solo work before surrendering to drug abuse then entered rehab in 2008. He collaborated with producer Ryan Lewis, and they have taken on huge success with their debut album. The Heist, and singles "Thrift Shop" and "Cant Hold Us," with millions of copies sold.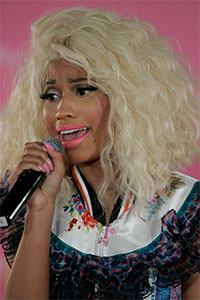 Nicki Minaj
Starships
Nicki Minaj was born Onika Tanya Maraj grew up with an abusive, drug-addicted father. Lil Wayne launched her career when she was introduced to the rapper well attending La Guardia High School of the Arts. In 2010, her debut studio album, Pink Friday, and her single, "Your Love," topped the Billboard charts. She is the first female artists included on MTV's Annual Hottest MC List, with The New York Times considering she is "the most influential female rapper of all time."